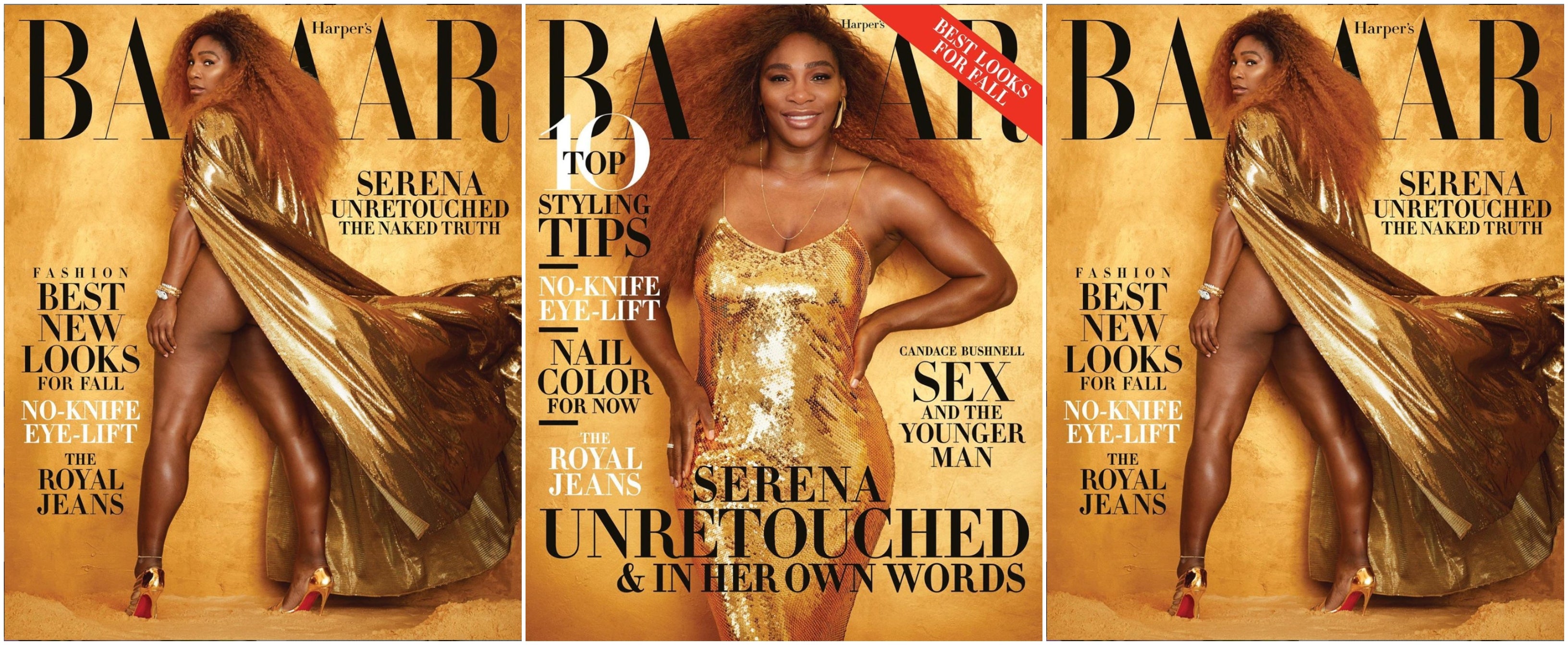 Where do I start when it comes to Serena Williams? She's already a household name, and if you don't know her by now, something's wrong with you. As if her accolades aren't enough to turn your head, the tennis star is now tackling what we view as traditional beauty standards as well as letting us know she will always use her voice to speak up against injustices.
In the new issue of Harper's Bazaar, Williams appears unretouched on the cover. During a time where black women's bodies are constantly put under scrutiny (especially if she has dark skin), Williams isn't afraid to let it all hang out.
Serena also pens an essay that includes her thoughts on her infamous "outburst" during "that" tennis match.  Back in 2018, Williams made the news for what some were calling an outburst and a bad show of sportsmanship. Some accused Williams of trying to steal the shine from her young opponent. However, in the Harper's Bazaar essay, Williams states, "…I could not have been happier for her. As for me, I felt defeated and disrespected by a sport that I love—one that I had dedicated my life to and that my family truly changed, not because we were welcomed, but because we wouldn't stop winning…"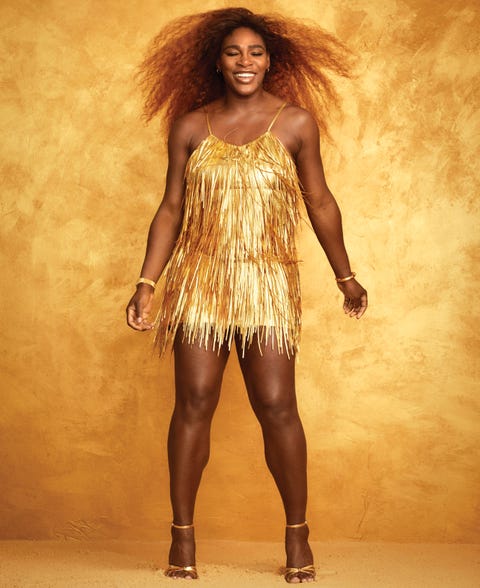 I saw that match, and I have to say, I thought the ref was full of horse manure. I also thought Serena had the right to voice her displeasure as male tennis players did, and do, it all the time. I've seen male tennis players go on all-out rages and not have games taken away from them. Alas, Serena Williams still gets the last laugh. She's still in the game, kicking arse and taking names. Tuesday, Serena advanced to the semifinals at Wimbledon. That's what a twenty-three- time champion (who has never cheated to win) does. She lets her skills speak for her.
On her Instagram, Williams said, "I'm proud to use my voice and words to share an essay on the raw feelings I had during a match we may all remember. The essay and unretouched photos are live on @harpersbazaarus."
Nikki Michelle is an author and reviewer. Pick up a copy of her latest book Promised Land. Connect with Nikki on Twitter @NikkiMichelle84. Leave your thoughts below on this article.